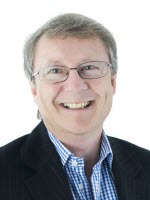 Hi – I'm Rory Gear, also known by my writing pseudonym – Joe St Clair.
I'm a full time professional writer and blog writer, I write pretty much about anything and everything that interests me. I've been writing since the first day I ever picked up a crayon and I haven't stopped yet.
People sometimes ask me the question "What is a writer?" and although there is no definitive answer to that question my belief is that a writer is someone who cannot help but write. A true writer is born to be a writer. For everyone else it's a long hard graft.
So what do I write? Hundreds of articles for magazines and newspapers on almost any subject you can think of – and some you can't. I also write books (fact and fiction), e-books, web text, ghost blogs, features, press releases, comments, poetry (badly) and a daily diary. Meet me for dinner and I'll probably write on your napkin.
My clients? Magazines, Newspapers, PR Companies, Businesses, private individuals, website owners, entrepreneurs, mystics and fools. Yeah…I guess I'll write for anyone who will pay me.
Here are a couple radio interviews I've recently given.
The first interview is about what it's like to be a professional writer, particularly as there is much demand for my services given the growth of social media and the importance of writing engaging blog content with compelling titles:
Business Hub Interview - Rory Gear Part 1
Here is the second interview which was the result of being given a writing challenge during the first interview. I hope you find these helpful!
Business Hub Interview - Rory Gear Part 2
Download the podcast of the complete Business Hub episode here>>
I'm also a practising Life Coach. I sort out people's lives.
Oh…and if you're interested I also used to be a Management Consultant, Project Manager, IT Manager, Business Analyst and Tea Boy.
But I've never worked in McDonald's.
Welcome to my world…